The Jessies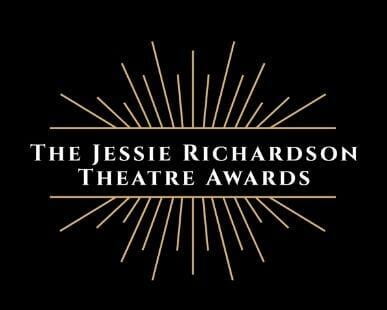 As GVPTA entered its second decade in the 1980s, an initiative was undertaken to produce an awards ceremony that would highlight and enhance the value of the local professional theatre scene. The Jessie Richardson Theatre Awards, named for one of Vancouver's theatre pioneers, were first presented by GVPTA in 1983 at the Arts Club Theatre, celebrating the season's accomplishments with fourteen awards.
The Jessie Richardson Theatre Award Society, a non-profit charitable organization, was formed in 1997 to take over the production of the awards, however the GVPTA remains involved through the administration of the GVPTA Career Achievement Award and the Patron of the Arts Award.
Nominations are invited by GVPTA each year for two special annual awards for local individuals/organizations that have made considerable contributions to the local theatre industry:

Patron of the Arts Award

and the

GVPTA Career Achievement Award

. Nominations are reviewed for consideration by a jury consisting of members of the theatre community.
UPDATE FOR 2022:

The Board of Directors of the Jessie Richardson Award Society

announced

that the Awards will go on hiatus and all jurying will be paused as of May 1, 2022. Find more details on the Jessies website at

www.jessieawards.com/announcements

.
GVPTA has decided not to adjudicate the two special Awards we administer for the Jessies, the Patron of the Arts and GVPTA Career Achievement Awards, this year. We hope to bring these two awards back in 2023, subject to the return of the Jessie Awards.
The Patron of the Arts Award recognizes outstanding contribution to theatre, not as a practitioner but as an integral supporter that advances the ecology through their dedicated support and contribution of expertise or resources. Nominee could be an individual, organization or business

2020 - Ken Gracie & Phillip Waddell
2019 - Grant Burnyeat
2018 - Bonnie Mah
2017 - Bryan Searle and Patrice Savoie
2016 - Wendy Orvig
2015 - Stan Hamilton
2014 - Darlene Howard
2013 - BMO

2012 - Jim Green

2011 - Jane Penistan

2010 - Lionel Johnston
2009 – Granville Island Hotel

2008 - Tony DuMoulin and DuMoulin Boskovich

2007 – Marlie Oden

2006 – Industrial Alliance Pacific
2005 – Woodhouse and Assoc Inc
2004 – Alice Niwinski

2003 – Gram
2002 – CMHC
2001 – Telus

2000 – Alcan
1999 – DuMaurier Arts
1998 - WaaZuBee Cafe and Subeez Café
1997 – Vancity
1996 – Don Atkins, Benwell Atkins

GVPTA Career Achievement Award
The GVPTA Career Achievement Award recognizes an individual's exemplary commitment to the theatre and an elevating impact on the industry.
2020 -
Wendy Bross Stuart
2019 - David Diamond
2018 - John Wright
2017 - Marsha Sibthorpe
2016 - Margo Kane
2015 - Jerry Wasserman
2014 - Christopher Gaze
2013 - Anna Hagan and Terence Kelly
2012 - Pam Johnson
2011 - Bernard Cuffling
2010 - Kathryn Shaw
2009 – Patrick McDonald
2008 – Glynis Leyshon and Del Surjik
2007 - John Juliani and Donna Wong Juliani
2006 – Thor Arngrim
2005 – Bruce Ward
2004 – Jane Heyman
2003 – Donna Spencer
2002 – Wayne Specht
2000 - Patricia Andrew and John Keith
1999 – Pat Armstrong
1998 – Dennis Foon
1997 - Micki Maunsell
1996 – Bill Millerd
1995 - Robert Clothier and Shirley Broderick
1994 – John Brockington
1993 – Larry Lilllo
1992- Barney O'Sullivan
1991 – Dennis Tupman
1990 – Antony Holland
1989 – Joy Coghill
1988 - Ray Michal and Mary Phillips
1987 – Eleanor Gregory
1986 – Norman Young
1985 – Dorothy Davies
1984 – Douglas Bankson
1983 - Dorothy Somerset