Public Engagement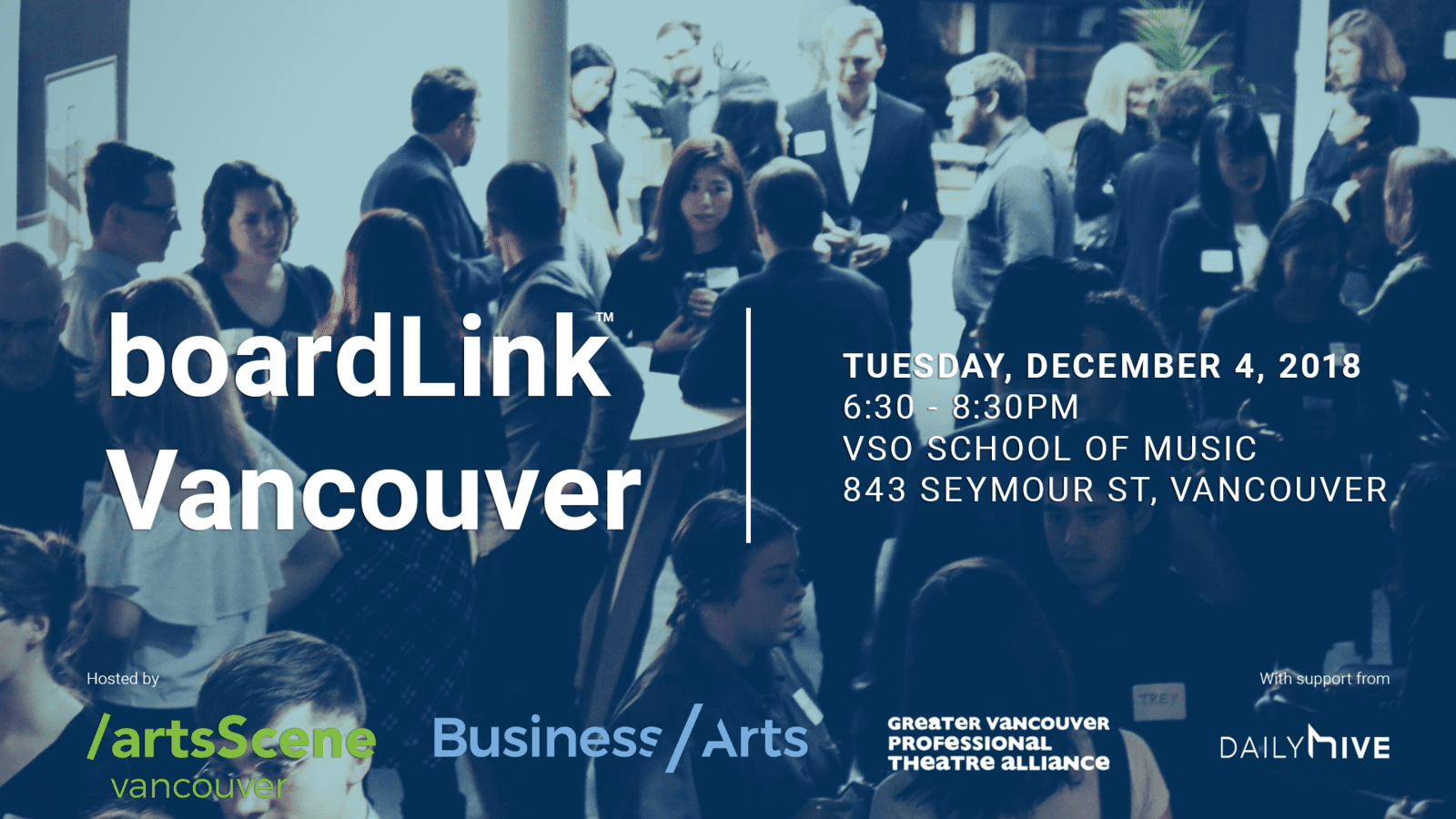 boardLink Vancouver 2018
In partnership with artScene Vancouver, GVPTA hosted boardLink 2018, a networking event designed to connect young professionals interested in applying their business or leadership skills on an arts board with local arts organizations seeking new board or committee members.
The event took place on December 4 at the VSO School of Music's Pyatt Hall. Participating organizations included:
Applause! Musicals Society

ArtsCan Resource Network

CARFAC BC

Carousel Theatre for Young People

Firehall Arts Centre

The Jessies
Music on Main

Pi Theatre

PTC Playwrights Theatre Centre

Repertory Company Theatre

Ruby Slippers Theatre
Staircase Theatre Society

Young People's Opera Society of BC (YPOSBC)

CreativeMornings Vancouver:
​Restart
GVPTA was pleased to collaborate in 2018 with CreativeMornings/Vancouver on Restart, special evening edition of CreativeMornings, on November 27, 2018 at the Vancouver Playhouse. We were joined by three talented creatives from Vancouver's theatre community: Landon Krentz, Heipo Leung, and Yvonne Wallace, along with moderator Janet Smith, The Georgia Straight's style and arts editor, for an intimate conversation about the artists' creative journeys and the role of creativity in their lives, careers, and practices.