Join an alliance of theatre workers and arts supporters, gain inspiration, build connections, and be a part of a thriving community.

Member Discounts + Special Offers
GVPTA has negotiated special rates on a range of services that help our members to be safe, healthy, and productive.
We've broadened available benefits, offering exclusive rates and discounts with GVPTA partners and local businesses.

We offer our members

discounts and special offers

with companies that support the theatre industry, access to

personal health insurance

through The Arts & Entertainment Plan® with Actra Fraternal Benefits Society

, and access to

theatre and event insurance

through Front Row Insurance Brokers.
Click the headings below to expand the accordion sections and learn more about available offers.
Is your business interested in offering preferred rates or discounts to GVPTA members?
Email Kenji Maeda
.

Sandman Hotel Group & Sutton Place Hotel Company
The most recent properties to be added to the Sandman family include: Sandman Signature
Edmonton Downtown, Sandman Signature Calgary Downtown, Sandman Signature Saskatoon, Sutton
Place Hotel Halifax (the only 5 Star hotel in the region) and the luxurious King Blue Hotel in the heart of
downtown Toronto.
Members who wish to access the GVPTA corporate rate sheet, which includes a list of properties, fixed and flexible rates, and blackout dates, contact Amanda Peters at amanda@gvpta.ca.
Personal Health Insurance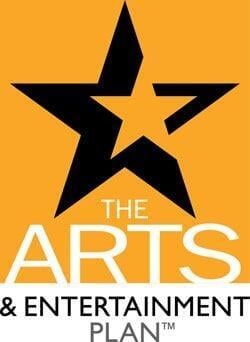 Personal Health Insurance
GVPTA Individual members in good standing are eligible to apply for personal health insurance created specifically for Canadian performers through The Arts & Entertainment Plan® with Actra Fraternal Benefits Society.
The Arts & Entertainment Plan® is a simple way to assist you in managing health care costs for you and your family. Get the coverage you need – minus the confusion. It's affordable, exclusive to the artistic community and there are no medical questionnaires – so you won't be denied access because of pre-existing conditions. It's guaranteed acceptance!
Choose from a standard or comprehensive plan; both offer the same core benefit categories:
Dental Care
Prescription Drug Care
Extended Health Care
Travel Emergency Medical
Group Term Life
Accidental Death & Dismemberment Insurance
Member and Family Assistance Program (MFAP)
Coverage is available for individuals and families, a convenient monthly payment option is available, and your premiums may be tax-deductible.
To be eligible for the plan, you must:
Be a professional in the arts, living in Canada
Have a valid Provincial Health Card
Be under 71 years of age
To learn more go to
aeplan.ca
or call 1.800.387.8897 ext. 238.
The Arts & Entertainment Plan is a service of Actra Fraternal Benefits Society (AFBS). AFBS is a not-for-profit, member-owned and governed, federally incorporated insurance company that is exclusive to the artistic community. Artists helping artists!
Theatre and Event Insurance

Membership to the GVPTA provides access to a range of insurance benefits designed to suit the unique needs of the performing arts community.
Front Row Insurance Brokers
is an entertainment insurance broker specializing in theatre companies, the film industry, the music industry, and photographers. Front Row will negotiate on your behalf to obtain the best coverage at the lowest premium from the insurance companies.
GVPTA members typically have access to
three types of insurance discounts
through Front Row, however c
urrently, due to the COVID-19 pandemic, availability is limited.
actONE: Theatre, Dance, and Opera

,

providing both short term (up to 3 months) and annual coverage for performance organizations, insuring all performances, rehearsals, classes, and workshops within a full year. Activity can also be added to the policy mid term. See below for details.

*Currently unavailable (estimated return mid-September)*

: SOLO Theatrical Insurance, offering low cost, short term coverage when you are rehearsing, producing or presenting a theatre, dance, opera or other live performance.

*Currently unavailable (estimated return November 2022)*:

Short Term Insurance for Venues & Events in Canada
GVPTA continues to be in conversation with Front Row to monitor the availability of these offerings and will provide updates.
actONE: Theatre, Dance, and Opera
Designed for producers of theatre, dance and opera, actONE provides seamless insurance coverage from the moment you begin your project until the applause of closing night.
Coverage includes:
Theatrical property sets, costumes, cameras, computers & office equipment as well as rented or borrowed theatrical equipment such as lights & sound
Actors', volunteers' and employees' personal property in theatres or rehearsal spaces
Theatrical performance disruption for interruption, postponement, cancellation, or impairment of your performances caused by circumstances which are beyond your control
Theatrical venue and tenants' legal liability to insure damage you cause to a venue, rehearsal space or any other premise
Crime-related insurance dishonesty, theft of money, fraud or forgery
Theatrical liability for claims related to bodily injury or property damage to another party including legal defence costs
Catastrophic cast indemnity for delays, interruptions, postponements, cancellation of a production or performance due to injury, sickness or permanent total disability or death affecting one-third of your cast
Travel delay coverage when severe weather conditions or mechanical breakdown of vehicles prevent your cast from being able to travel to a venue. Non-owned automobiles for the use of automobiles in your production
With additional options to add on:
Cast Non-Appearance to insure interruptions, postponement, cancellation, or impairment of performances when your key cast, talent or performers are unable to appear due to injury, illness or death

Weather Insurance to insure interruption, postponement, cancellation, or impairment of performances caused by dangerous or adverse weather conditions
Accident, Medical & Travel Insurance for out-of country emergency situations or for your company while at home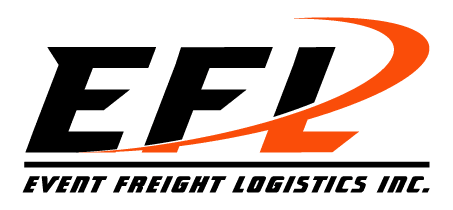 Event Freight Logistics
Is your company planning your tour logistics? GVPTA members have access to free consulting and discounted rates on air, ocean, or trucking costs through a partnership with Event Freight Logistics (EFL).

Event Freight Logistics (EFL) is a global freight management company specializing in the Events and Entertainment sector. Their experience, knowledge, and extensive network allow them to provide you with a high level of service in all modes – trucking, ocean, and air freight. They also offer valued added services to assist with your brokerage, warehousing, and carnet set up.
EFL excels at small productions with one or two road cases to global shows requiring multiple tour trucks. They spend the time asking questions, educating, and consulting with their clients to ensure they have the knowledge required to get the show on the road with no surprises!
Reach out to EFL to discuss your logistics and mention that you're a GVPTA member for free consulting, and take advantage of a 5% discount* on your air, ocean, or trucking costs. Maximum discount of $500.00 per shipment.
This is a one-time offer available to GVPTA members who are new EFL clients, and is valid on the first shipment or tour leg only.
Visit eflcanada. to learn more about EFL, and click here to request a quote for services.
Questions? Contact David Cohen, President, Event Freight Logistics Inc., at david.cohen@eflcanada.com.
*Discount based on standard rates and cannot be combined with any existing offers/discounts. Promotion subject to change. Valid for GVPTA Members in good standing only.
Classic Impressions Inc.
Coordinating print, marketing and direct mail campaigns to promote your business can be costly and overwhelming for small arts organizations. GVPTA members can access trusted and affordable solutions from a company that understands the varying needs of local theatre groups and supports our industry's growth as a whole.
Get more patrons, more affordably!
A proud supporter of the arts and many local non-profits, Classic Impressions Inc. is your trusted source for print and direct marketing. GVPTA Company and Associate members have exclusive access to reduced rates on print, mail and discounted postage, including the following offer (available to GVPTA members until October 31, 2022):
GVPTA Member Exclusive Mailing Package*:
Reach 1,000 Homes or Businesses: $0.75 each
Reach 2,500 Homes or Businesses: $0.52 each
Reach 5,000 Homes or Businesses: $0.46 each
*Pricing includes: Data Pull, 8.5 x 5.5" Postcard Printing (Full Colour 2 Sides on 100lb Coated Cover), Mail Preparation and Postage (before taxes)

To access your GVPTA Member Exclusive Rates, contact Classic Impressions today, and let them know you're a GVPTA member., and let them know you're a GVPTA member., and let them know you're a GVPTA member., and let them know you're a GVPTA member.