Digital Connections Program

To read reflections by Digital Connections program coordinator Davey Calderon upon the completion of the 2021-22 program, click here.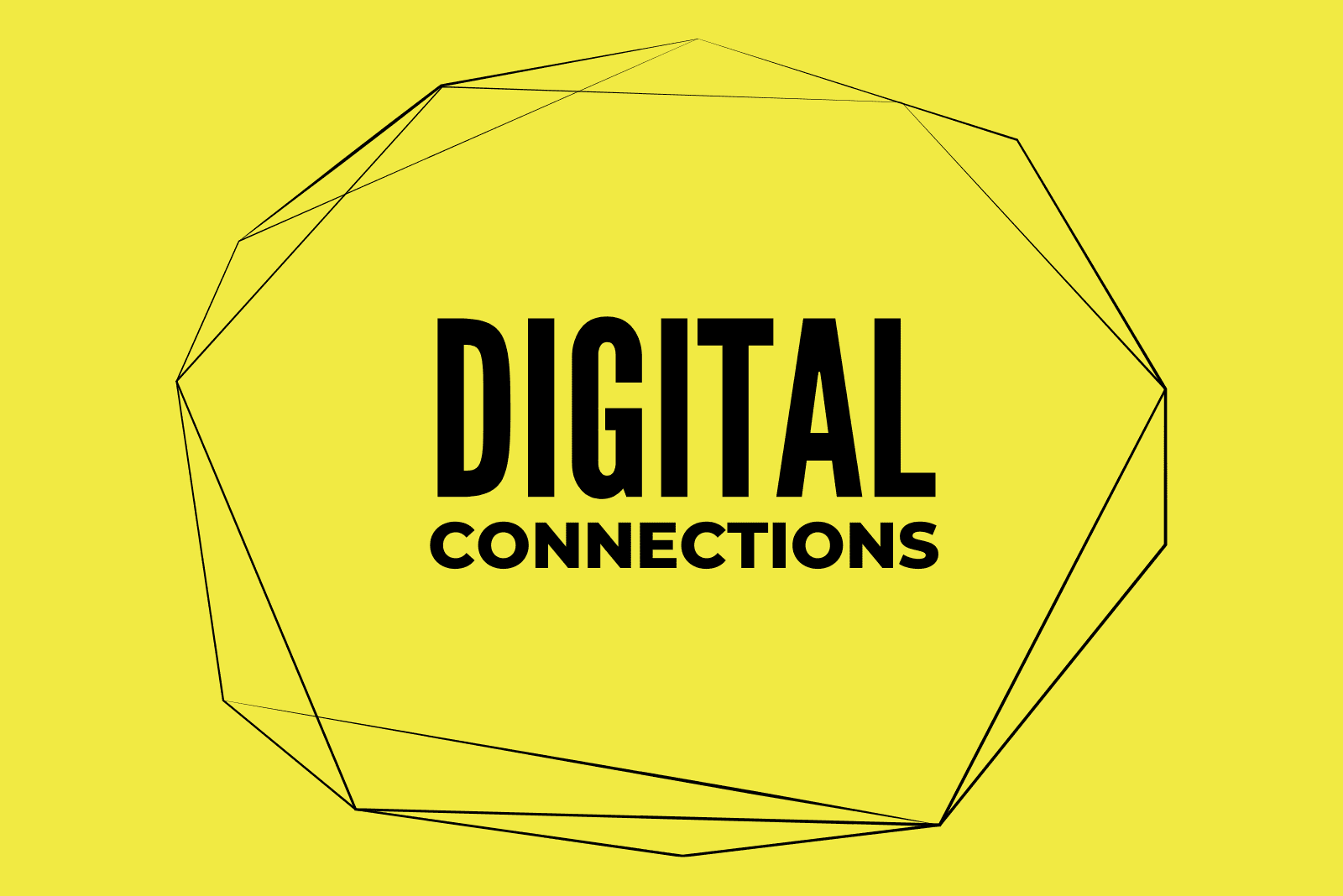 GVPTA's Digital Connections Program offers underrepresented theatre artists a paid opportunity for training on effective communication and promotion of their digital or hybrid projects through online platforms and will connect them with regional, national, and international presenters. The program is

free

of charge to participants.

GVPTA offers successful applicants a participation fee for the program, which includes cohort-based workshops, individualized coaching, guest speakers on the performing arts industry and digital practice, and an online roundtable between artists and presenters.


This program provides participants with the opportunity for peer learning, to forge connections, to gain new skills, and to learn how to effectively share and communicate their artistic work in the industry.

Participating artists will get the chance to level up and access greater opportunities for the presentation of their new or in-development works.
The Digital Connections Program will be facilitated by Dani Fecko

and

Joyce Rosario.
"After a time of feeling so distant, we want to find ways to reconnect as art makers, producers and presenters. We know what has been done before, what we want to leave behind, and we are interested in investigating new ways of being together and sharing work. With the Digital Connections cohort, we are excited to co-create a generative space where participants can learn from and draw inspiration from each other."
- Dani & Joyce
Announcing the Fall 2021 Digital Connections Cohort

(L-R): Amy Amantea, Conor Wylie, Jeanette Kotowich, Jk Jk (Jenny and khattieQ), Kimberly Ho, Mildred Grace German, Minah Lee, Monica Ogden. Click the accordion below to expand their profiles and learn more.
Fall 2021 Digital Connections Cohort
Click each name below to expand the window and learn more about the participants.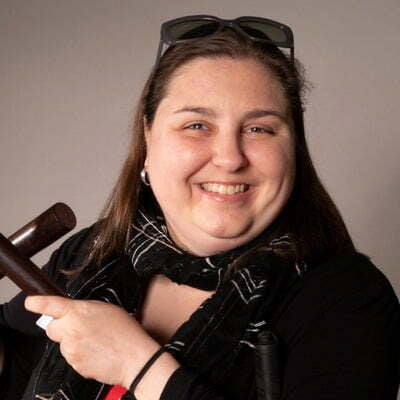 Amy Amantea
Seeing her sight loss as a "gift", Amy has spent many years of her career in accessibility focusing on systemic change in the area of arts and culture. She is currently the Community Outreach Coordinator for
VocalEye Descriptive Arts Society
where she, in part, hosts a weekly watch party for the blind community with accessible/described content, is a media personality with Accessible Media Inc (AMI), producing and hosting her own podcast, "Accessing Art with Amy" on the intersection of art and disability, and is an artist, writer and performer as well as board president for
Realwheels Theatre
. In October of 2020,
The Arts Club Theatre Company
welcomed Amy to their team as their first Accessibility Coordinator.
Amy continues to share her fifteen-plus years experience as an accessibility consultant with folks from local municipalities, conducting site audits, and looking to make lasting systemic changes in several organizations and also within artistic practices. It is a true pleasure to do the work and to connect and build a community around the lived experience of disability!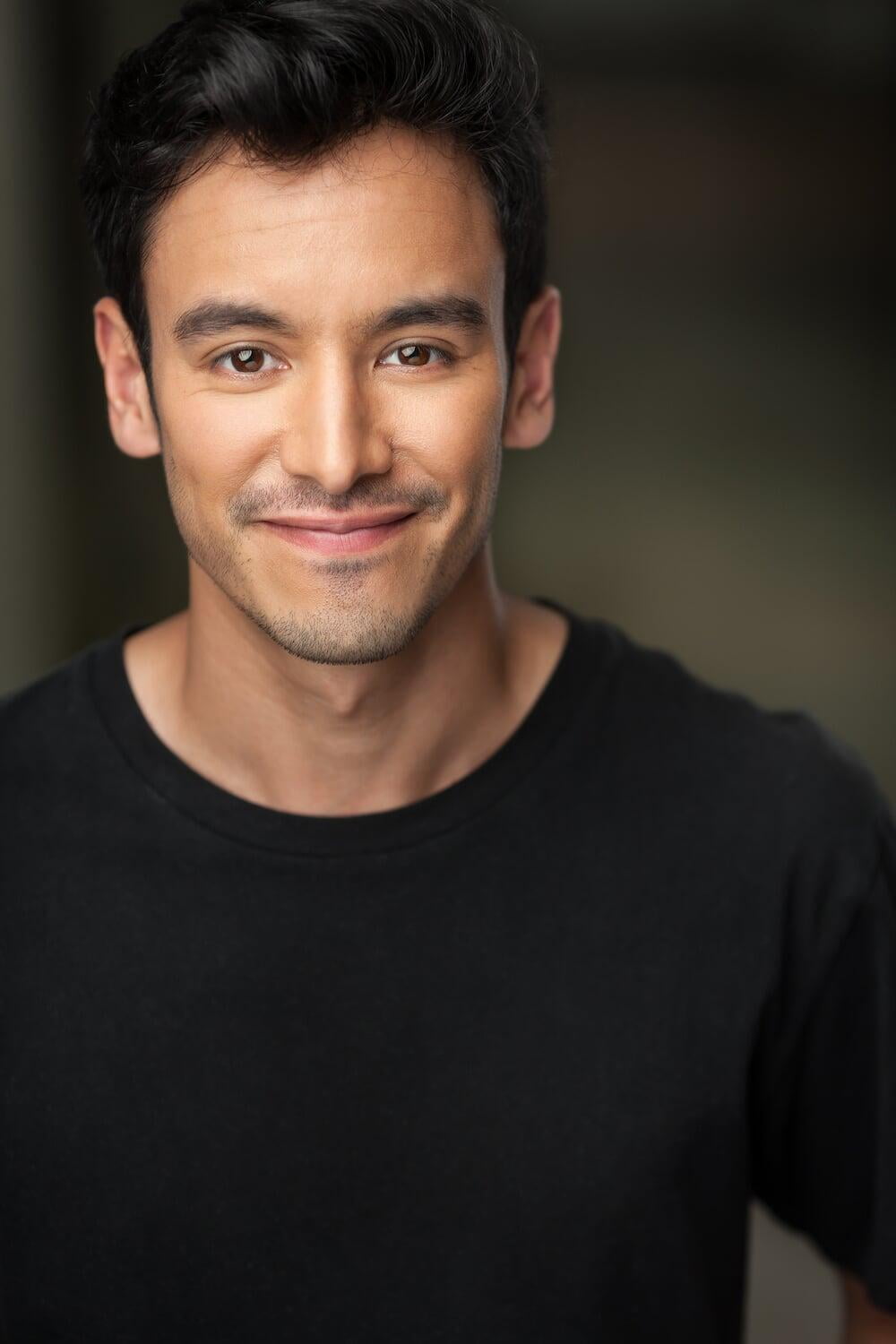 Conor Wylie
Conor Wylie is an interdisciplinary artist living and working on the traditional, ancestral, and occupied territories of the Coast Salish peoples, including the xʷməθkʷəyəm, Sə ̓lílwətaɬ, and Skwxwú7mesh nations. He comes from mixed-settler backgrounds (Chinese and European), and has lived on the West Coast his whole life. He trained as a theatre artist at SFU, later branching into film, video games, installation, and hybrid forms. He is a member of a Wake of Vultures, a collective shared with Nancy Tam and Daniel O'Shea, and is a long-time associate of Theatre Replacement, Hong Kong Exile, and the Progress Lab consortium. His works have played in Canada, Iceland, the UK, Germany, and Hong Kong. He received the Vancouver Mayor's Arts Award for Emerging Theatre Artist (selected by Marcus Youssef) and was chosen as protégé for the Siminovitch Prize for Directing by James Long and Maiko Yamamoto.
Conor has recently focused on science-fiction, and is captivated by the genre's capacity to envision radically different worlds. He models alternative ways for human societies to organize, centering the stories of marginalized people and bodies away from the white and Western gaze. Conor's work poses high-concept philosophical and existential questions, and punctuates them with chase scenes, pop songs, and food. Works include:
Visitors From Far Away to the State Machine
(Hong Kong Exile): an erotic multimedia space opera chronicling a kinky alien couple's honeymoon to Earth, with undercurrents of Hong Kong-China tensions.
1000xRESIST
(sunset visitor studios): an upcoming hyper-cinematic narrative video game following a sisterhood of clones who unpack the memories of their creator in a post-pandemic world.
K BODY AND MIND
(A Wake of Vultures): a cyberpunk story about a security officer protecting her body-share start-up from a ghostly neurological virus. High-action sequences in a strange and mesmerizing minimalist style. Miniseries, performance, animation, manga.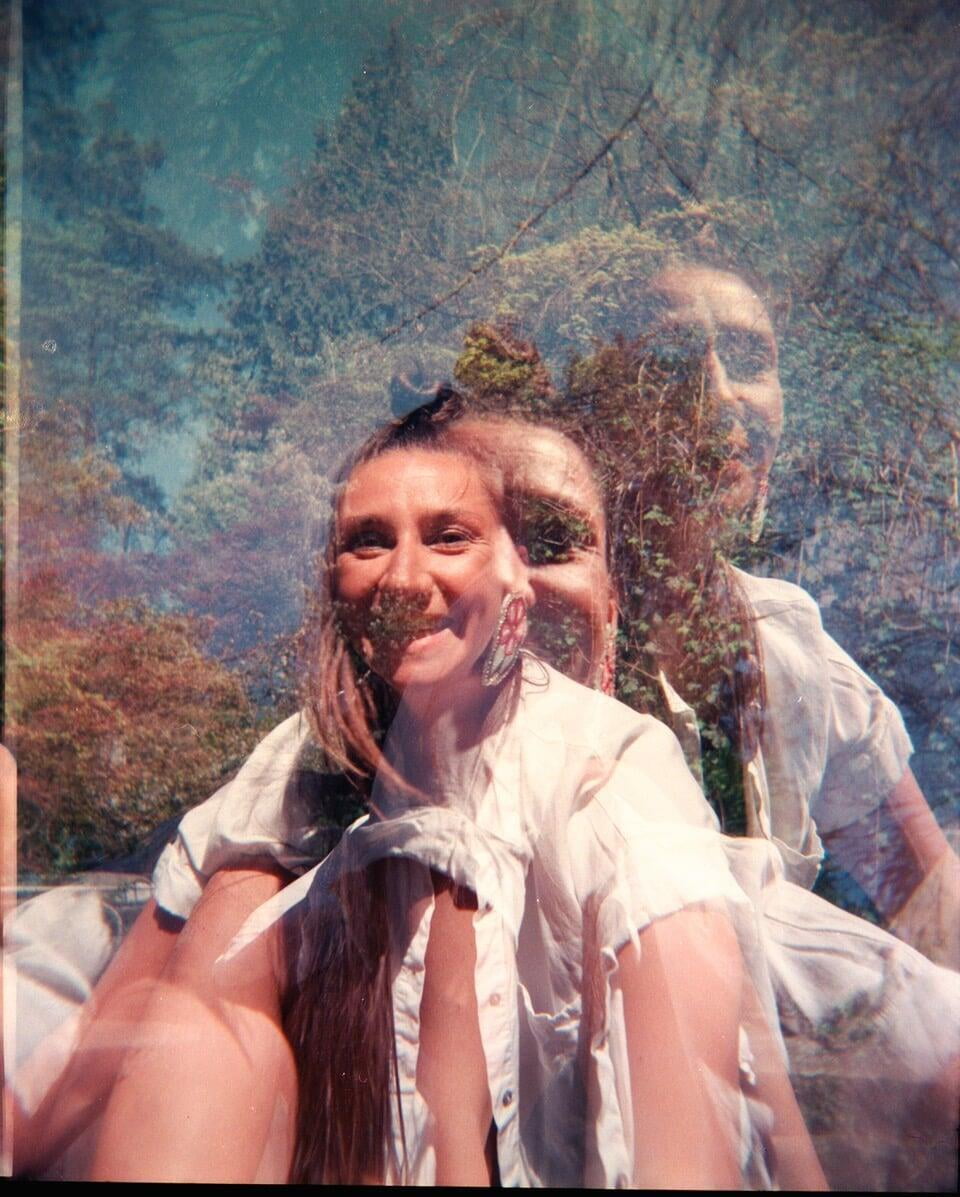 Jeanette Kotowich
Jeanette is a multi-disciplinary iskwêw, independent dance artist, creator, choreographer and Auntie Culture enthusiast of Nêhiyaw Métis and mixed settler ancestry. Originally from Treaty 4 territory Saskatchewan, she creates work that reflects Nêhiyaw/Métis cosmology within the context of contemporary dance, Indigenous performance, and Indigenous futurism. Fusing interdisciplinary collaboration, de-colonial practices and embodied research methodologies; Jeanette's work references protocol, ritual, relationship to the natural/spirit world and Ancestral knowledge. Her practice is intergenerational and vocational; it's a living and lived experience. Jeanette resides as a guest on the Ancestral and unceded Sḵwx̱wú7mesh (Squamish) əl̓ilw̓ətaʔɬ/ (Tsleil-Waututh) and Xʷməθkʷəy̓əm (Musqueam) territories, colonially known as Vancouver.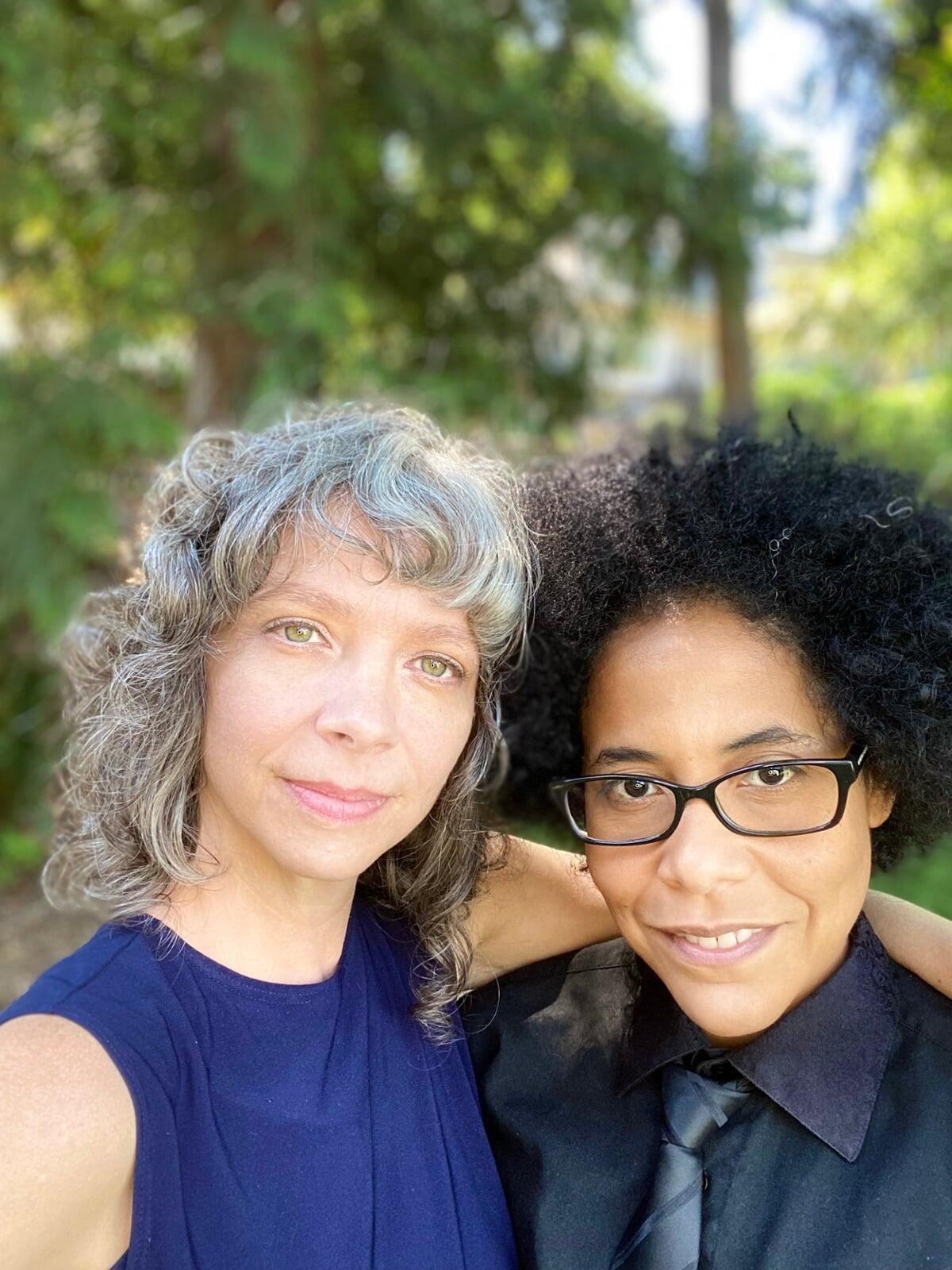 Jk Jk
Jk Jk is married couple Jenny (writer/director) and khattieQ (director/musician/performer). khattie and Jenny began working together in 2015 as part of Adrienne Dawes'
Denim Doves
, a play devised with Salvage Vanguard Theater in Austin, TX. They have been artists-in-residence at the Osage Arts Community in Belle, MO (2016) and performed in the Finland edition of
Unlived Lives
as part of the Kaustinen 50th Anniversary Folk Music Festival (2017). In 2018 they collaborated on Hannah Kenah's
Heaven Born Wind
. In 2019 they worked on Jay Byrd's
Fumbling for the Knob
. In 2020, Jk Jk's
Catalina La O Presenta
was the 2021 Vancouver Fringe New Play Prize Winner courtesy of Playwright Theatre Centre. The performance-film screened in November of 2020. Currently, the couple is in development on their piece
Desperately Seeking Comfortable Shoes. Desperately Seeking Comfortable Shoes
is being written with support from the Emerging Playwrights Unit at the Arts Club. In September of 2021, the couple participated in the national Digital Dramaturgy Initiative with PTC for their newest play,
always boy
. With
always boy
they are also members of the NYC Workshop Theatre's Fall Intensive 2021. Then in the Spring of 2022, as an associate production of Neworld Theatre and a co-production of Frank Theatre Company, their piece
Catalina La O
will premiere live. In the fall of 2022, the two will co-direct Adrienne Dawes
Casta
at the Blanton Museum of Art.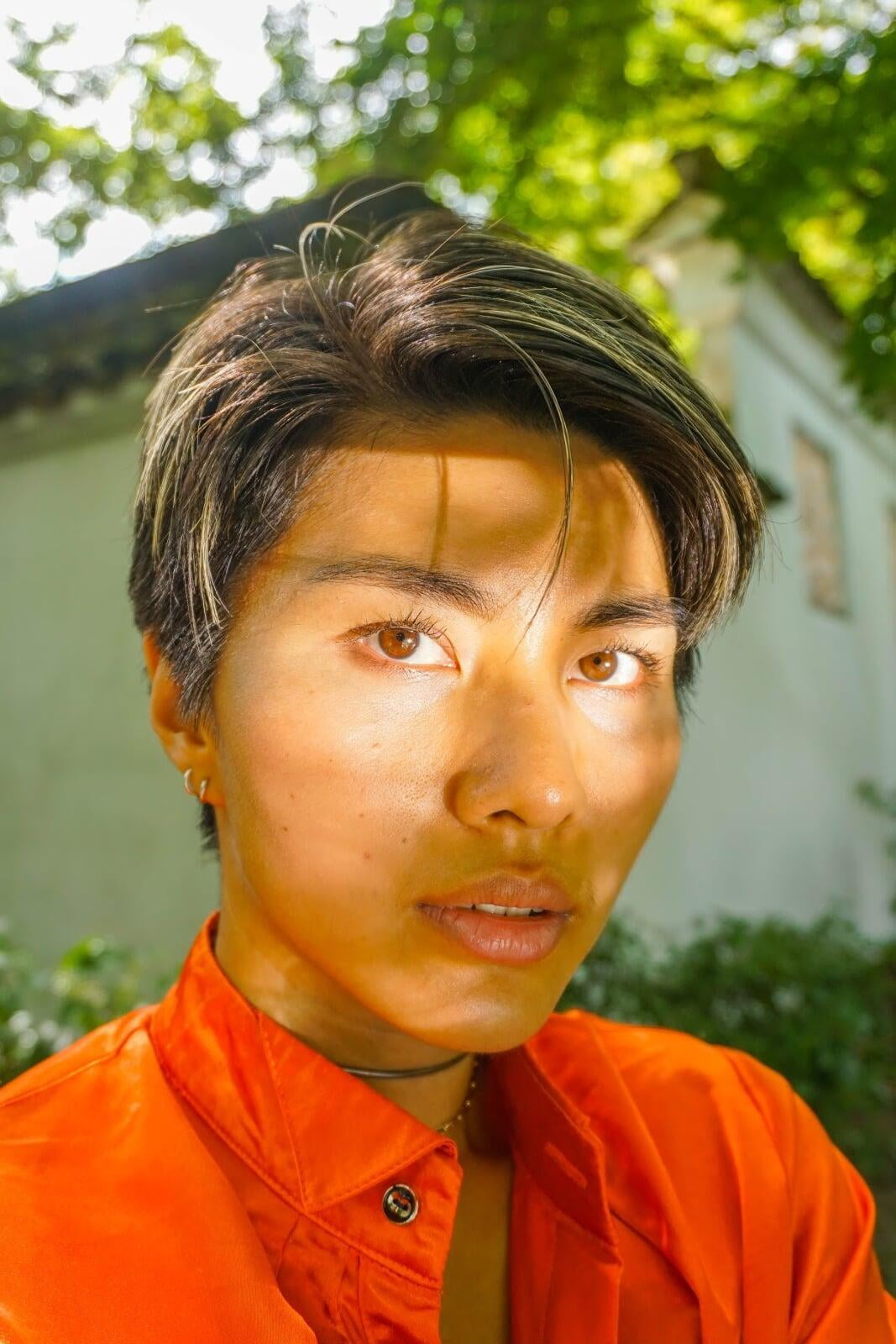 Kimberly Ho
Kimberly Ho 何文蔚 (she/they) is a multi/interdisciplinary artist, performer and collaborator based in so-called "Vancouver''. In their creative practice, they seek to explore their Hakka diaspora through the physical body and food culture, framing new media as a dimension of queer futurisms, and immersive art as a site of liberation. She has been featured in galleries, collective processes, working on and off stages + screens with the frank theatre company, TIFF Next Wave Film Festival, VIVO Media Arts Centre, Massy Art Gallery, and more. Kimberly is one of the recipients of the inaugural Richard K. Wong Film Fund for their participatory documentary

To Make Ends Meat

, which will be premiering at the Vancouver Asian Film Festival in November 2021.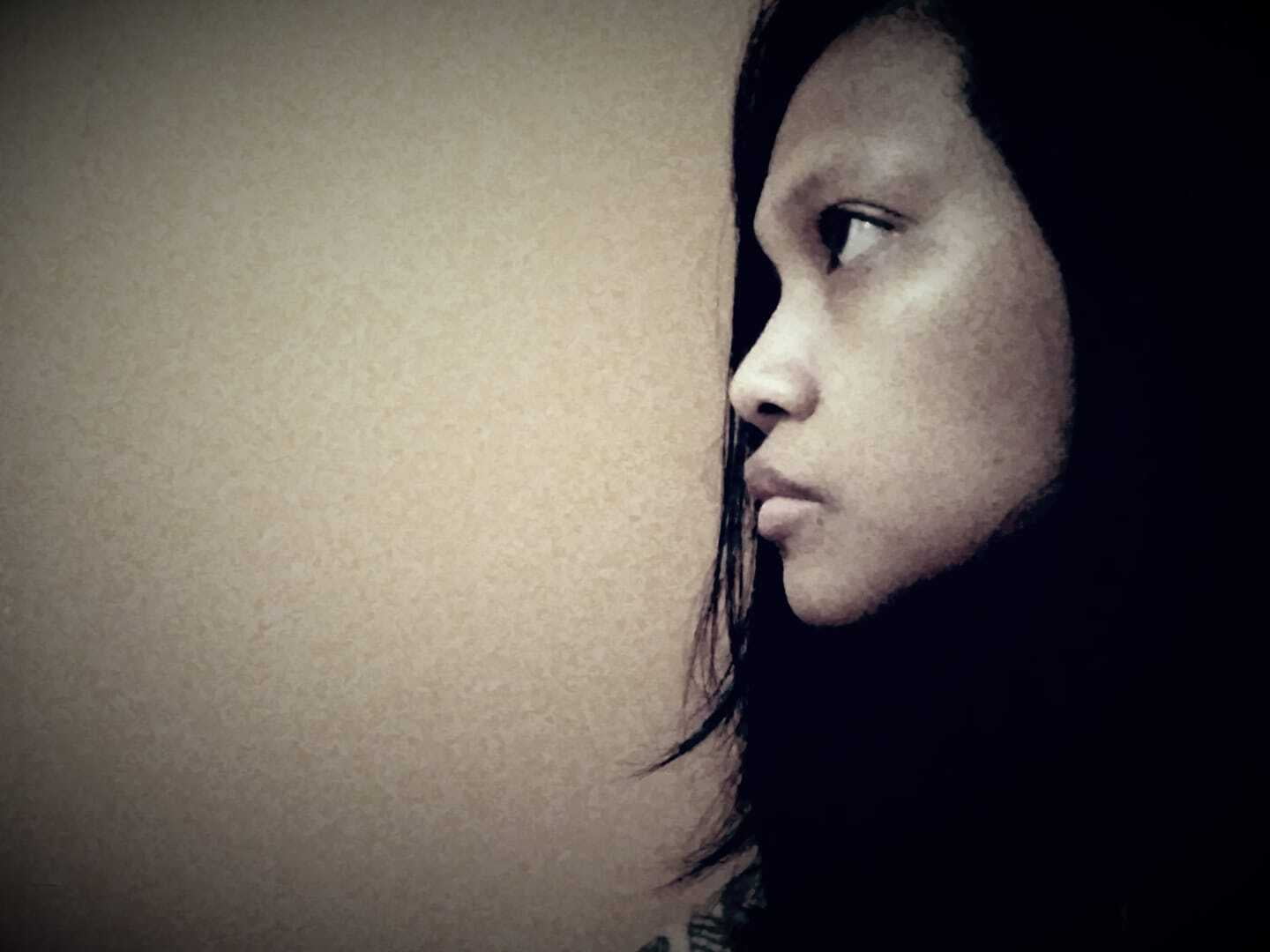 Mildred Grace German
Mildred Grace German is a Vancouver-based Filipino-Canadian multidisciplinary artist. A Professional Chef by trade, a Les Dames d'Escoffier International scholarship recipient, and trained under the Red Seal Program. German's scope of study involves schooling and training with Vancouver Community College (VCC), the Industry Training Authority of BC (ITA), Western Community College (WCC), and the University of British Columbia (UBC) in Culinary Arts, Patisserie Arts, Culinary Management, Hospitality Management, Wine, and Gardening. An avid dancer, nature lover, eager writer, film student / hobbyist, composer, and a cat-owner who also loves to read and takes her Art practice to heart.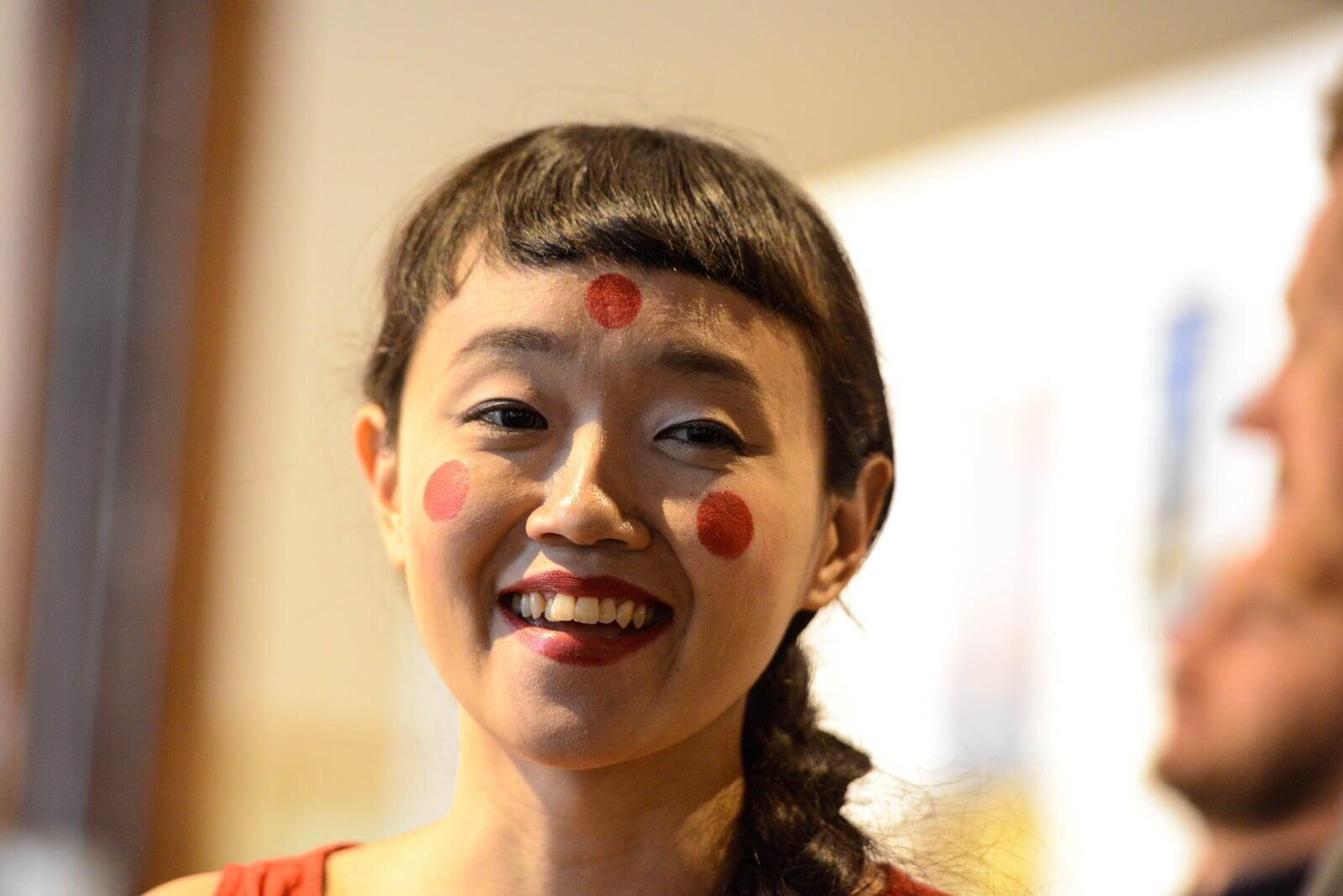 Minah Lee
Minah is a multidisciplinary artist from South Korea and came to Turtle Island in 2007. She self-identifies as a racialized woman who became a Permanent Resident in 2019 after struggling to stay in Canada for 12 years with 9 temporary resident documents. As an uninvited guest with the privilege of the rights of PR given by the nation state, she continues to seek creative ways to honour the lands and waters she lives on – the unceded territories and waters of the Coast Salish Peoples of the xʷməθkwəy̓əm (Musqueam), Skwxwú7mesh (Squamish), and Səl̓ílwətaɬ (Tsleil-Waututh) Nations. Her artistic practice spans multimedia performing arts, curation, and creative relationship-building with individuals and communities. She deploys strong documentary elements that tread the boundary of theatrical imagination and actual situations, to comment on social and political tensions, blind spots, and our humanness. Minah derives her artistic curiosity from her personal longing for and curiosity about alternative ways of belonging. In recent years, she has been collaborating with her work and life partner Wryly Anderson to explore challenging and inspiring matters of our time that call for action. As a team, Art Action Earwig celebrates personal stories and conversations that come out of differing identities. We mobilize creative access to pressing matters that engender divides in society and beyond national borders. We are aware that potentials for change are locked within issues that cause contention – racial tensions, economic disparities, and environmental justice. With this awareness, we use our personal voices to amplify and unlock social change.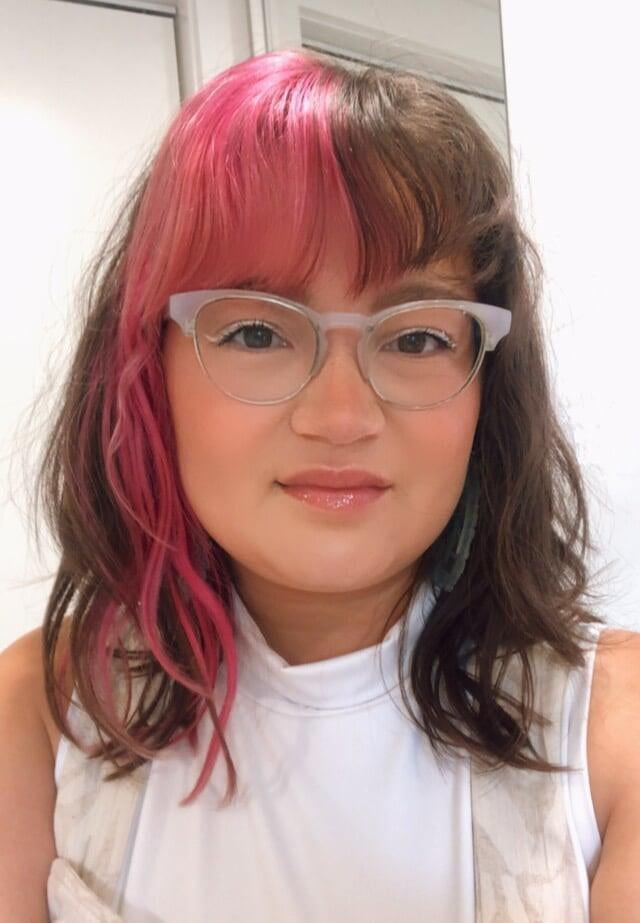 Monica Ogden
Monica Ogden (she/they) is an award-winning disabled, queer Filipina, Polynesian, British storyteller, actor and comedian. Her Lilang migrated from Ilocos Sur, Philippines in 1966, and she is now an uninvited visitor in the unceded territories of the Lək̓ʷəŋən and W̱SÁNEĆ peoples. Their solo show

Monica vs. The Internet: Tales of a Social Justice Warrior

( ★★★★★ Winnipeg Free Press, ★★★★★ Saskatoon Star Phoenix) directed by K.P. Dennis toured 6 cities across Canada in the summer of 2019, toured to Second City Toronto, and was featured on CBC for their online show with the #ArtApart National Theatre School series in July 2020.

Monica vs. The Internet

, and company Rage Sweater Theatre Productions, was recognized with the

Witness Legacy Award for Social Purpose and Responsibility Through Art

from the Pro Art Alliance and the Witness Legacy Blanket in October 2020. As an anti-racist activist and public speaker, Monica has been a guest panelist at Sche'chulth: Decolonizing the Arts in Victoria (Primary Colours), Emerald City ComicCon in Seattle WA, and is the creator of

Fistful of Feminism

on YouTube. They hold a BA with distinction in Gender Studies from the University of Victoria, and offer anti-racist, disability justice consultation and training for theatre companies.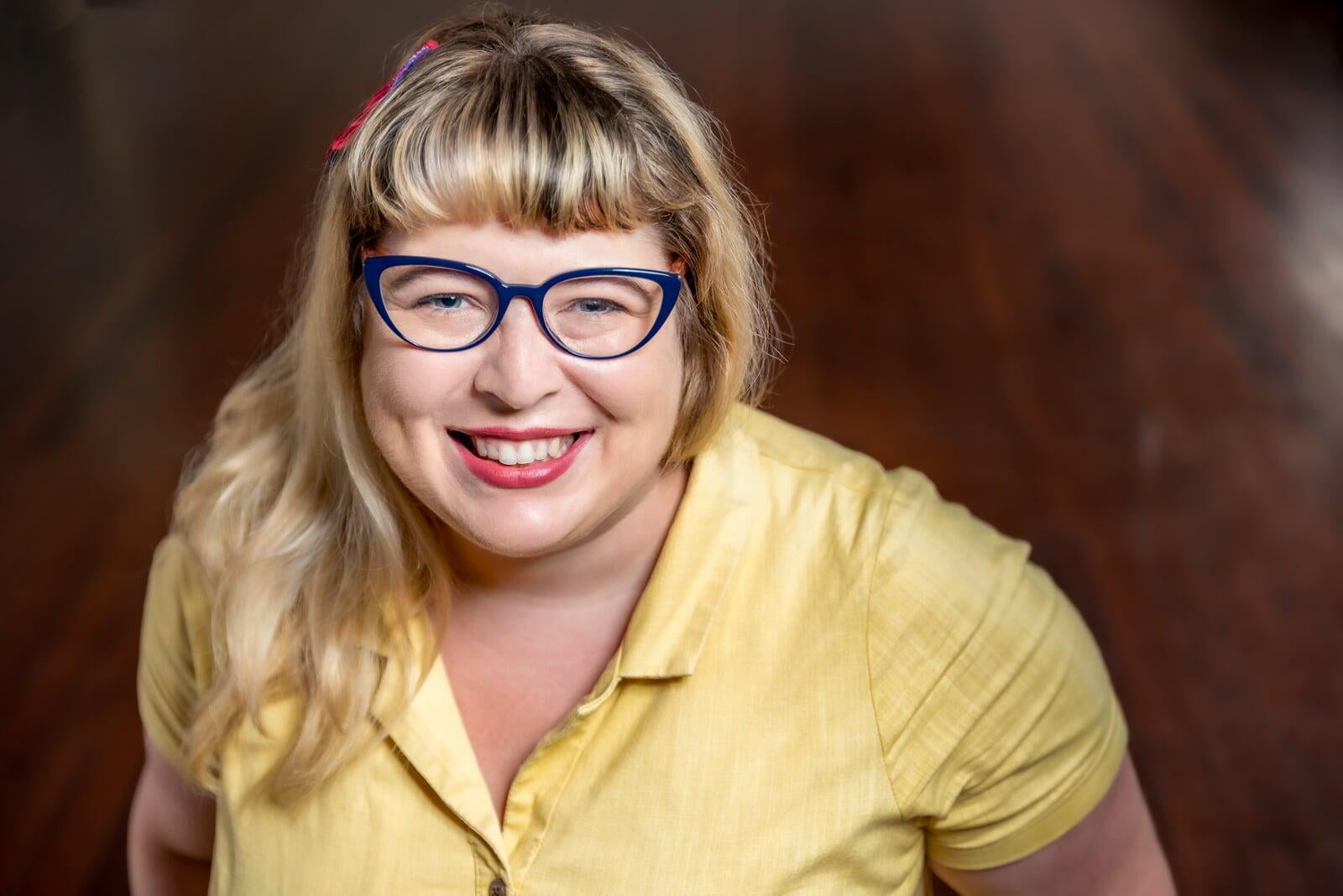 Dani Fecko

Dani is a first generation Canadian of Czech and Slovak descent who lives on the traditional, unceded territories of the xʷməθkwəy̓əm (Musqueam), Skwxwú7mesh (Squamish), and Səl̓ílwətaɬ (Tsleil-Waututh) Nations. She is the owner of Fascinator Management, an agency and consultancy that works with 11 clients, whose contemporary performance practices are informed by their diverse lived experiences and are mainly rooted in theatre. Fascinator currently has international consulting contracts, along with a steady rotation of Canadian clients seeking coaching and/or in-depth consultations. Dani is on the board of the Western Arts Alliance and the development committee of the International Society of the Performing Arts. She was a Leadership Fellow with the Association of Performing Arts Professionals from 2016–18 and a Fellow with ISPA from 2012–14. Dani has served on juries for Creative Scotland, the Canada Council for the Arts, the BC Arts Council and New York's Creative Capital. She has been on panels in Sweden, Montreal, Scotland, Ireland and Vancouver, Ottawa and hosted workshops in Vancouver and Calgary. Dani has coached and hosted pitches for the PuSh Festival and Made in BC – Dance on Tour, produced digital pitches for the Canadian High Commission in London and is a sessional instructor at Simon Fraser University.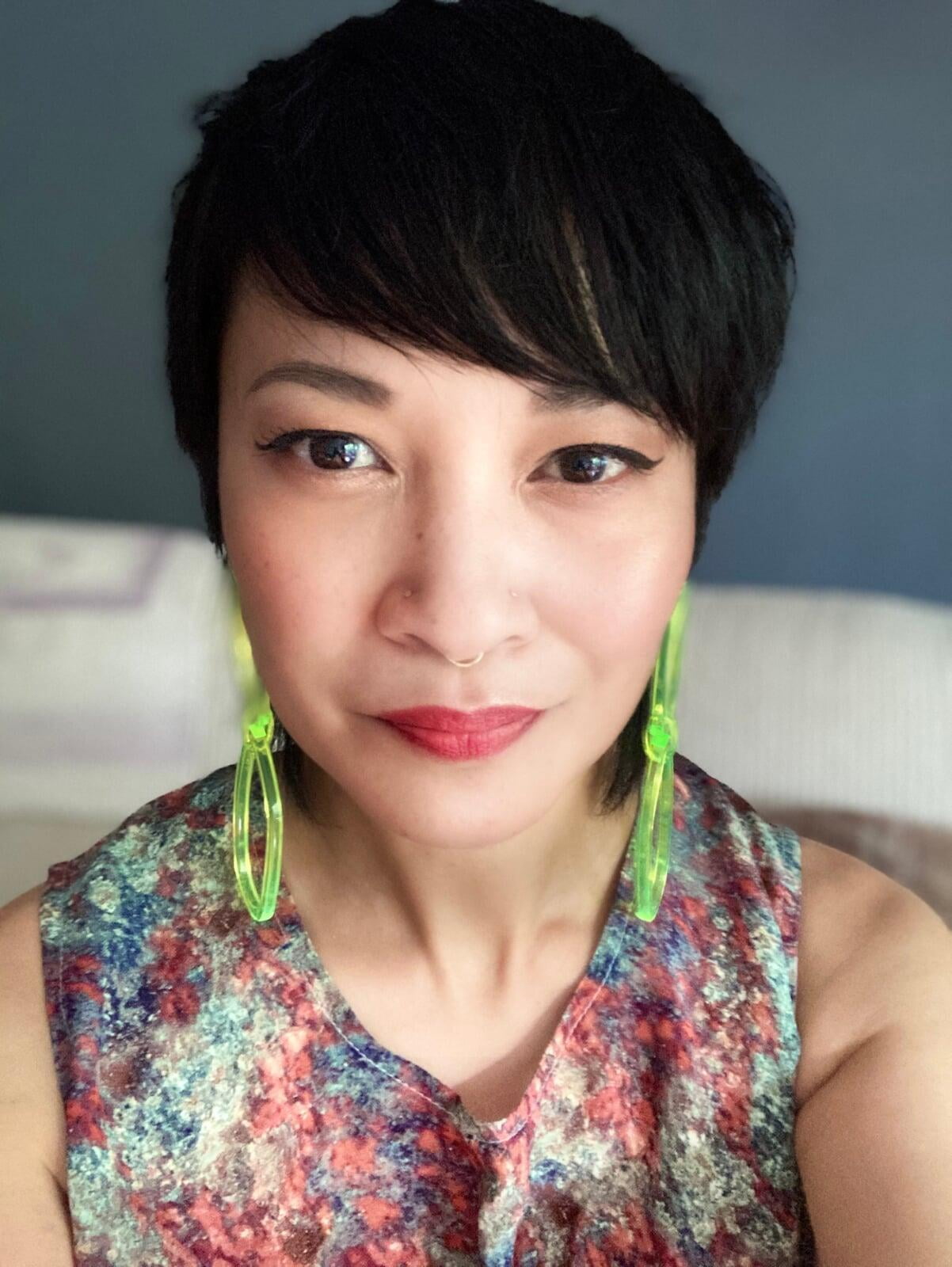 Joyce Rosario

Joyce is a performing arts curator, facilitator and consultant based in Vancouver BC. As a freelancer, she is currently working on projects with Museum of Vancouver, The Cultch, Canada Dance Festival and Fascinator Management. In her practice she is guided by values of collaboration, rigour and care and over her career has gained broad exposure in interdisciplinary, experimental and community-based performance. She is pursuing study as an advanced practitioner in Critical Response Process with Liz Lerman and John Borstel. Until June 2020 she was at the PuSh International Performing Arts Festival where she spent seven years in curatorial and senior leadership positions including as Interim Artistic Director during a period of organizational transition. Previously, Joyce spent 10 years in the Canadian dance milieu starting as an administrator with battery opera and later as a producer and executive director including NewWorks and Made in BC - Dance on Tour. She trained in Theatre Production/Design at the University of British Columbia in 2003, and in her early career was once nominated for a Jessie Richardson award in Costume Design. Her first foray in performance was as a teenage participant in a new genre public art project by Suzanne Lacy. Joyce is a first-generation Canadian of Filipina descent, privileged to live on the unceded territories of the Musqueam, Squamish, and Tsleil-Waututh Nations.
Click each section heading below to expand the window and learn more about the Digital Connections program.
Be based in British Columbia;

Identify as one or more of the following:

Indigenous (First Nations, Métis, and Inuit),


racialized,


d/Deaf, and/or


living with a disability

Have a documented artistic practice with a body of work that has been professionally presented or disseminated to the public;

Have a performing arts or multi-disciplinary project that is digital or hybrid (the integration of digital platforms and tools are integral for a hybrid live and digital performance);

Have a project which has either premiered (within the past 2 years) or is in development (ie. has had some research component, workshopping, or documentation such as writing or recorded media); Please note: conceptual ideas without some development work are not eligible for this program.
All program components will be delivered online.

Four (4) bi-weekly workshop sessions, 3 hrs in duration (see program timeline for specific dates/times);

One (1) one-on-one consultation session with Joyce Rosario and/or Dani Fecko;
One (1) roundtable session with artists and presenters;
Opportunity to connect with regional, national, and international industry presenters and arts connectors;
Each participating project (can be made up of 1 or 2 individuals*) will be provided with a participation fee: $1,000 for individual artists; $1,500 for artistic partnerships;

Access Needs:

Applicants will be asked to identify their access needs (eg. interpreters, visual description, childcare, etc) to allow GVPTA to best support their participation if selected for the program.
*If you are applying as part of a collective or group, we ask that you identify up to two participants for the program
An Info Session on the program was held on August 9, and a recording can be found below (ASL interpretation was provided).

Commitment & Availability
Participating artists must be able to commit to attending all the sessions as part of the program.
The application deadline is closed.
Please review all eligibility criteria and other program information above prior to submitting your application. For a video overview of the program, watch the recording of the Info Session above this section.
General Frequently Asked Questions (F.A.Q.s)
Click each section heading below to expand the window and read frequently asked questions about the program.
1. What is the Digital Connections Program?
GVPTA's Digital Connections Program provides training to underrepresented theatre artists (specifically, Indigenous, racialized, d/Deaf and disability communities) on effective communication and promotion of their digital or hybrid projects through online platforms and will connect them with regional, national and international presenters.
2. Am I eligible to apply to the Digital Connections Program?
If you are a theatre, performing arts and/or multi-disciplinary artist based in British Columbia and identify as one or more of the following: Indigenous (First Nations, Métis, and Inuit), racialized, d/Deaf, and/or living with a disability, you are eligible for this program. Full eligibility guidelines can be found above (under "Eligibility").

NOTE: Submitting an application does not guarantee a place in the program.
3. What are important dates to know?
The application deadline is September 13, 2021 @ 3:00pm PDT. Notification of successful applicants will happen on September 27, 2021 and sessions starting mid-October.

The online application form can be found under "Application Form" in the Program Information section above.

5. Do artists pay a fee for this training program?
There are no application fees, nor is there a cost to the selected participants to take part in the program. Successful participants will receive a participation fee ($1,000 for individual artists, $1,500 for artistic partnerships).

That's right! We pay participants to take part in the program.
6. Can I submit a video or audio application?
Yes. Some basic details are needed in text, but many of the application questions can be submitted either by text or a video or audio recording (either as a link on a streaming site such as YouTube, Vimeo or Soundcloud or through a shareable Google Drive or Dropbox link).

Recordings answering the application questions should be a maximum of 7 minutes long. Please review the application form above to see which parts can be answered by video/audio.
7. My project has more than two artistic leads, can we still apply?
If your project has more than two artistic leads, we encourage you to apply but you'll be required to identify two primary participants on your application who would attend all the sessions.

Please mention your team structure in the application, and if your application is successful, we can discuss whether there are ways to engage more of your team in this process.
8. What is meant by a "digital or hybridized project"?
The project must have some intentional integration or plan to integrate digital platforms (ie live-stream, VR, interactive websites, phone apps etc) for their show in development or that has recently debuted. We are open to what you perceive as digital or hybridized.
9. What should I/we expect when taking part in this program?
You and a cohort of other artists will attend four (4) bi-weekly workshop sessions (3 hours each) online from mid-October to November 2021. A Presenter & Artist Roundtable will be held in January 2022.

Facilitators Dani Fecko and Joyce Rosario will share their knowledge to help artists communicate their work to presenters and industry connectors. You can read more about Dani and Joyce in the Facilitators section below. Guest speakers will also be invited to share their experience in the performing arts industry and digital practice. There is also the option for individualized coaching for participants.

Watch the Digital Connections Info Session recording to learn more from Dani, Joyce, Kenji, and Davey.
10. What are my access options when applying for this program?
To support the full participation of artists in the program, access requests may include and are not limited to ASL interpreters, childcare, captioning, specific formatting of shared documents, etc. There is a section in the application form asking for details of your access needs.
11. I represent a theatre or performing arts company with a project. Are we eligible?
Projects supported by or connected to an artistic company are eligible. This program is focused on individual artists or artistic groups that haven't had the opportunity or resources to connect with industry presenters and connectors.
12. Do I need to be available for all sessions?
Yes, you must attend all sessions.